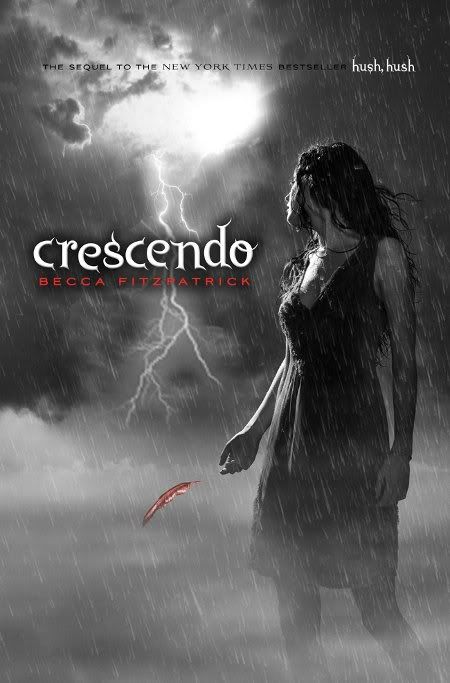 "

Nora Grey's life is still far from perfect. Surviving an attempt on her life wasn't pleasant, but atleast she got a guardian angel out of it: a mysterious, magnetic, gorgeous guardian angel. But, despite his role in her life, Patch has been acting anything but angelic. He's more elusive than ever and even worse, he's started spending time with Nora's arch-enemy, Marcie Millar. Nora would have hardly noticed Scott Parnell, an old family friend who has moved back to town, if Path hadnt been acting so distant. Even with Scott's totally infuriating attitude Nora finds herself drawn to him - despite her lingering feeling that he's hiding something."
Length:
427 pages (Hardcover)
Published:
October 19th 2010
Publisher:
Simon & Schuster Children's Publishing
Rating
: 4/5
I'm not trying to be mean but when you read this right after Torment the stories kind of run together.
Nora and Patch at the beginning are cool and in love, but then something happens and Nora gets all whiny and jealous *It's her fault that it happened*. So her Patch end up breaking up *gasp* and he starts to see more of Nora's arch nemesis Marcie Miller! And Vee gets a boyfriend, YAY! (for the first couple hundred pages). Of course something happens and turns the whole story around.
Nora did kind of get on my nerves in this one. After they broke up she did become annoying, but I'm glad she didn't go into a deep depression and didn't leave her room for weeks. At least she was somewhat strong or stupid, which ever you'd like to use.
Patch got on my nerves also, he shoulda just told her what was going on!
Vee was probably my favorite in this book. I was so excited that she got a boyfriend until the end :(.
The ending was a surprise, I really didn't expect what happened to happen; which is the way it's suppose to be right? Anyways, this was a pretty good book!