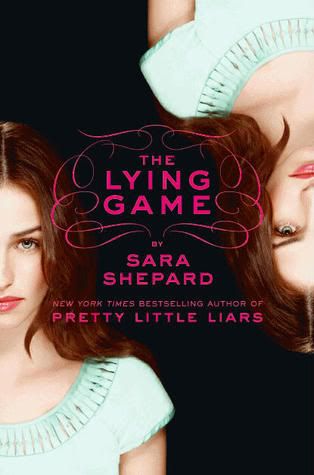 "The worst part of being dead is that there's nothing left to live for. No more kisses. No more secrets. No more gossip. It's enough to kill a girl all over again. But I'm about to get something no one else does—an encore performance, thanks to Emma, the long-lost twin sister I never even got to meet.
Now Emma's desperate to know what happened to me. And the only way to figure it out is to be me—to slip into my old life and piece it all together. But can she laugh at inside jokes with my best friends? Convince my boyfriend she's the girl he fell in love with? Pretend to be a happy, carefree daughter when she hugs my parents good night? And can she keep up the charade, even after she realizes my murderer is watching her every move?" from goodreads.com
Length:
307 pages (hardcover)
Published:
December 7th 2010
Publisher:
HarperTeen
Rating:
3/5
The Lying Game is the first book in a new series by Sara Shepard. I have read Pretty Little Liars and I do like them better (so far).
It starts with this girl named Sutton, who doesn't know she's dead. She meets her long lost twin, Emma, only Emma doesn't know she's there because Sutton's a ghost. So Emma learns about Sutton and wants to go visit her, she finds her on Facebook and messages her. She ends up out there, only to find Sutton missing and a threatening note that says she has to play the role of Sutton or she'll end up like her.
Since you didn't learn much about Sutton as a present character, there's not much I could say that's bad about her. Emma of course didn't get to develop as her own character since she had to play the part of Sutton for most of the book; however you do learn a little bit about her in the beginning of the book. Sutton's friends I found very annoying (but that was the way they were suppose to be).
The story overall was a good, however it did have some parts that I didn't like; which is why it got a 3/5. The second book is call Never Have I Ever and it is due out August 2nd.