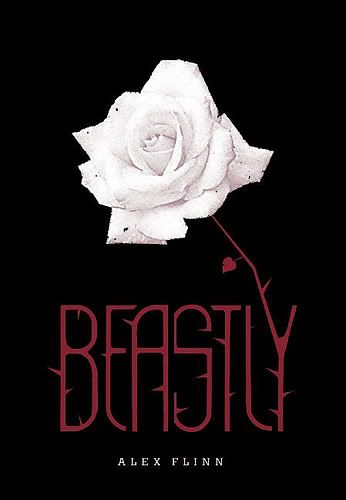 "I am a beast. A beast. Not quite wolf or bear, gorilla or dog, but a horrible new creature who walks upright – a creature with fangs and claws and hair springing from every pore. I am a monster."
Beastly is a modern spin on Beauty and the Beast. I honestly read this book because I saw the previews for the movie that comes out March of next year (movie trailer at the bottom).
I have to say I really liked this book. It put a really good spin on an old fairytale.
Kyle is the main character and he is a general "mean" guy, he's really good looking, has money, his father is a anchor man, but he's very mean to other people.
A witch turns him into a beast and tells him he has to find love in two years or he's doomed to stay like that forever.
The characters I felt weren't as well written as they could have been, I didn't really feel completely connected to Kyle. The person I couldn't stand the most was Sloane; not only did I not know how to pronounce her name, which happens a lot, but she was so whiny and hoey: I know she's suppose to be. Also, Lindy was kinda mopey and depressing, but I did end up liking her.
The setting was very well describe, I fell in love with the house his father made him move to; I wanted to live there myself. But I felt like I could see the city and smell the smells.
This is a nice modern day spin on a classic fairy tale. So it respectfully deserves
****
stars!
MOVIE TRAILER